Gamer's Trove 1000 Pieces Jigsaw Puzzle (Wooden)
🗓️ 30 Days Money-back Guarantee
🔒 Check Security With

Get 2 Free Shipping & Buy More Save More.
Find your favorite game in this treasure trove of old school games!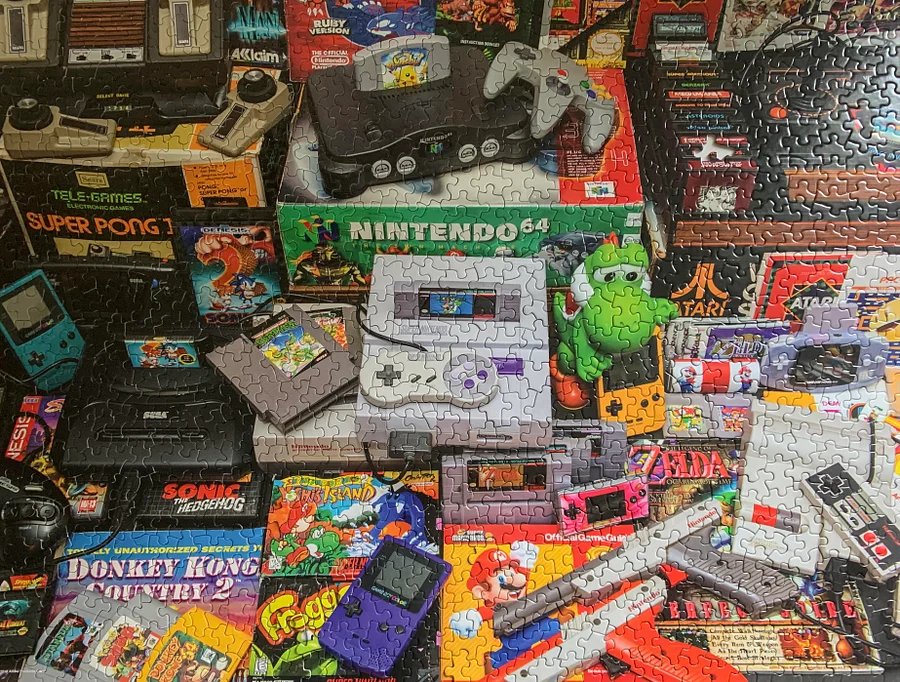 Level up your puzzle game with this 1000 piece puzzle, gamer's trove. This puzzle features retro gaming favorites from Atari, Nintendo, and Sega. 
By taking up roles from the past and playing through familiar scenes, a player is able to bond with their past and enjoy the nostalgia.
Exercise Memory. Jigsaws sharpen cognitive function. Current neurology experts assert that puzzles stimulate neuroplasticity and can even slow progressive memory loss.
Deepen connections. Conversation flows naturally as you sort and interlock the design. It's like we always say: Love completes the puzzle.
Relieve stress. Escaping into the calm of puzzling for as little as 20 minutes can soothes anxieties. It's the perfect digital detox for you and your loved ones.
Gamer's Trove 1000 Piece Jigsaw Puzzle.
Features: 1,000 pieces,
Dimensions: 19.25" x 26.5"